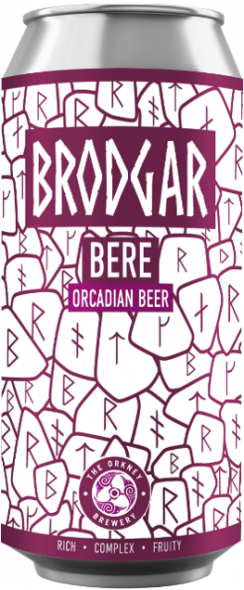 Rich - Complex - Fruity
We went back as far as we could to source an ancient grain, Bere malt, offering a sense of the past, pairing with rye, to create Brodgar Bere a rich and complex full flavoured beer.
The heart of Neolithic Orkney stretches from the stone circle on the hills, down to the Ness settlement at the headland, the narrow peninsula reaching out to touch Stenness. Brodgar or bridge farm in old Norse, may be the origin of civilisation in the British Isles. Like elsewhere in the world, where society gathered, there was a need for water and from that came brewing.
ABV 4.8 %
IBU 45
HOPS El Dorado : Amarillo : Cascade
MALT Pale : Malted Wheat : Chocolate : Crystal : Bere Barley