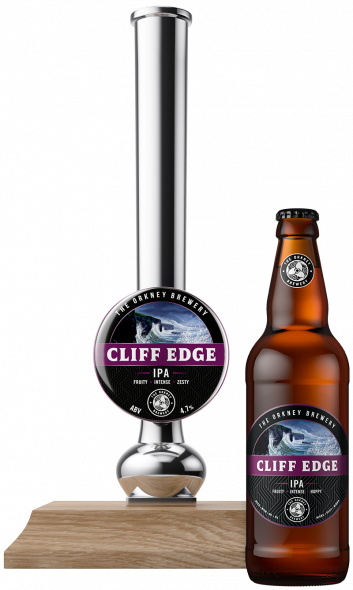 Fruity: Intense: Zesty
The Cliffs of Yesnaby, one of Orkney's many landmarks, are just a few miles south of our brewery and the coastal walks are memorable, much like this beer.
Cliff Edge is a brilliant bronze beer with a tantalising trio of American hops. Pushing you to the edge of your senses, with an intense impact of piney and spicy fruit flavours before dropping to a crash of bitter zestiness.
ABV 4.7 %
IBU 55
HOPS Simcoe: Cascade: Eukanot
MALT Pale: Crystal: Malted Wheat