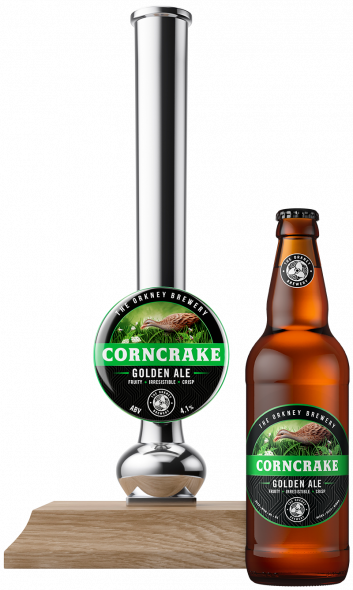 Fruity: Irresistible: Crisp
Named after the rare and elusive bird which migrates to Orkney to breed. One such bird landed in front of the brewery, so we decided to honour our new feathered friend, with a brew dedicated to its endeavour.
Corncrake is an irresistible golden ale. New world hops compliment the biscuity pale malt, to provide a thirst-quenching ale, with fruit flavours of lemon, apricot and peach.
ABV 4.1 %
IBU 25
HOPS Columbus: Styrian Goldings
MALT Pale: Crystal: Malted Wheat