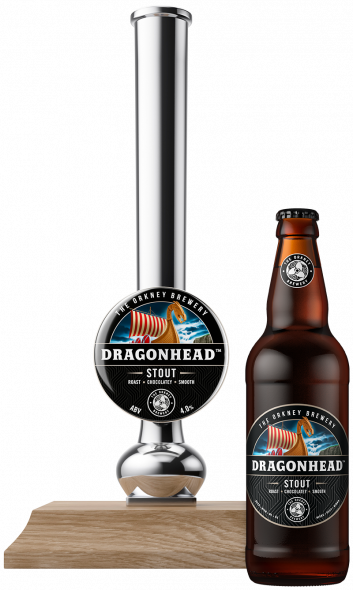 Roast: Chocolately: Smooth
Dark, intense and full-flavoured, it is our tribute to the Vikings and their cultural legacy in Orkney. The first thing to touch the islands would have been their long ship's Dragonhead.
Dragonhead is brimming over with rich roast malt and roast barley flavours. Aromas of bitter chocolate, roast coffee and spicy dark fruits are complemented by a complex, bitter blend of hop varieties.
ABV 4.0 %
IBU 34
HOPS Challenger: East Kent Goldings
MALT Pale: Crystal: Chocolate: Malted Wheat: Black: Roasted Barley