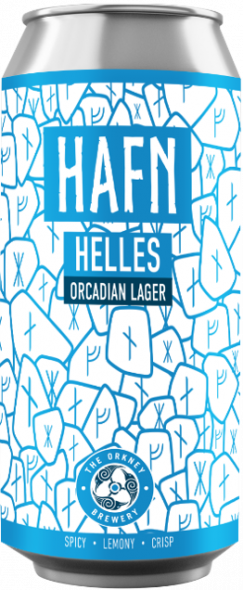 Spicy - Lemony - Crisp
Hafn takes inspiration from Germany and the Czech Republic, brewed using herbal Tettnang and spicy Saaz hops, within a crisp refreshing body from the lighter lager malt.
The Vikings used Stromness as a safe harbour when travelling to, from and round the Orkney Islands. This haven, or Hafn in old Norse, protected their long boats from the strong tidal streams, by its natural headland. This port still offers shelter for boats today, as it did long before the Norseman came to Orkney.
ABV 4.4 %
IBU 25
HOPS Tettnang : Saaz
MALT Pale : Malted Wheat : Lager