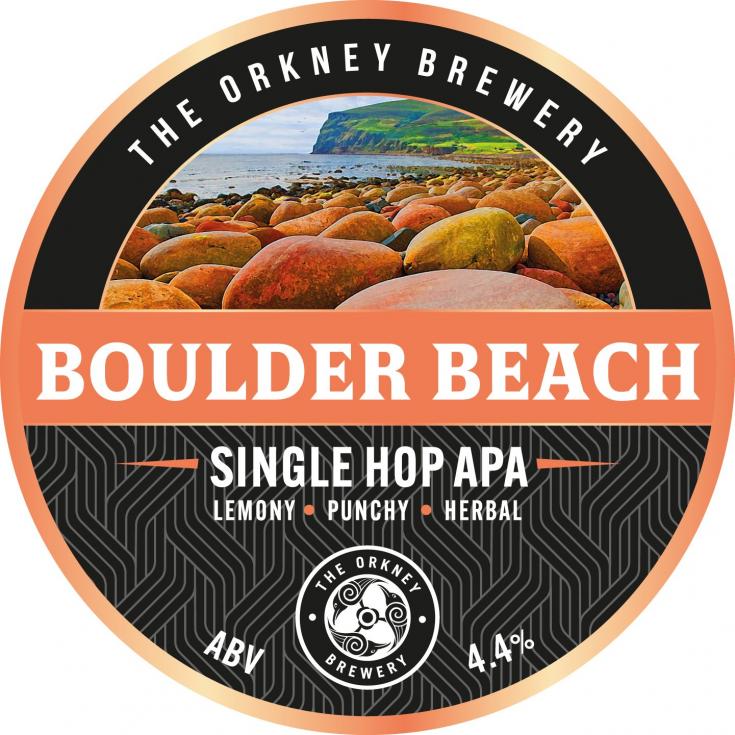 4 Aug 2022
Boulder Beach
Our newest beer, Boulder Beach!
Boulder Beach is a bright 4.4% golden, single hop American Pale Ale. The Columbus hop offers both aroma and bitterness which offers herbal and strong lemon citrus flavours, with a bold punchy hoppy finish for this smooth beer.
Our boulder beach on Orkney is in Rackwick Bay, where there are an array of rocks with varied colours. The boulders are worn smooth by the frequent tides. This natural phenomenon seems almost out of this world, a bit like this beer.