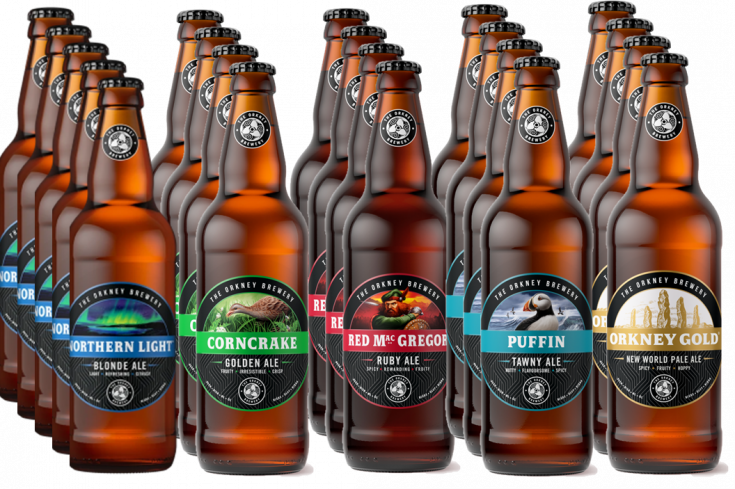 1 Jun 2022
June deal
This month's deal has been updated on our website and is ready to be order!
Our June deal contains:
4 x Orkney Gold Refreshingly crisp with zesty sweet lemon, mandarin, and apricot on the palate balanced by a juicy malt background.
4 x Puffin Ale, a burnished bronze beer with aromas of spices, sweet nutty malt and dark fruits. An inviting rich malt palate is balanced with notes of herbs and spicy fruitiness.
4 x Red MacGregor offers initial toasted caramel malt aromas and flavours then mouth-watering citrus hop fruits giving way to a clean, fruity, refreshing hop bitterness.
4 x Northern Light with citrus flavours combine with hints of fresh bread: giving way to spice, citrus and apricot hoppiness.
Corncrake, an irresistible golden ale. New world hops compliment the biscuity pale malt, to provide a thirst-quenching ale, with fruit flavours of lemon, apricot and peach.