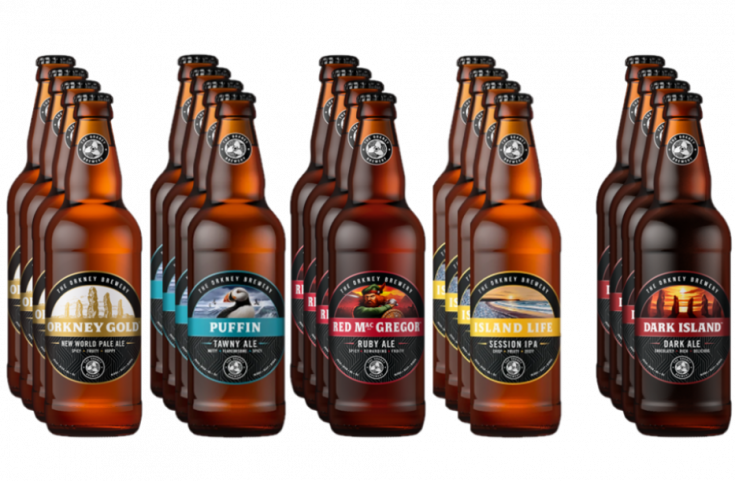 3 May 2022
New Monthly Deal
We are starting the month with our usual deals. This month for £38 you can get:
4 x Orkney Gold Refreshingly crisp with zesty sweet lemon, mandarin, and apricot on the palate balanced by a juicy malt background.
4 x Puffin Ale, a burnished bronze beer with aromas of spices, sweet nutty malt and dark fruits. An inviting rich malt palate is balanced with notes of herbs and spicy fruitiness.
4 x Red MacGregor offers initial toasted caramel malt aromas and flavours then mouth-watering citrus hop fruits giving way to a clean, fruity, refreshing hop bitterness.
4 x Island Life is a pale golden ale with citrus fruit aromas. Mouth-watering flavours of grapefruit and peach, lead to a crisp bitter zesty finish, to be enjoyed time and time again.
4 x Dark Island classic dark beer with smoky, chocolate and fruity aromas (4.6%). 500 ml
You can click and collect from the brewery at Quoyloo or our office in Nairn! Postage is £12.
https://shop.orkneybrewery.co.uk/products/april-deal