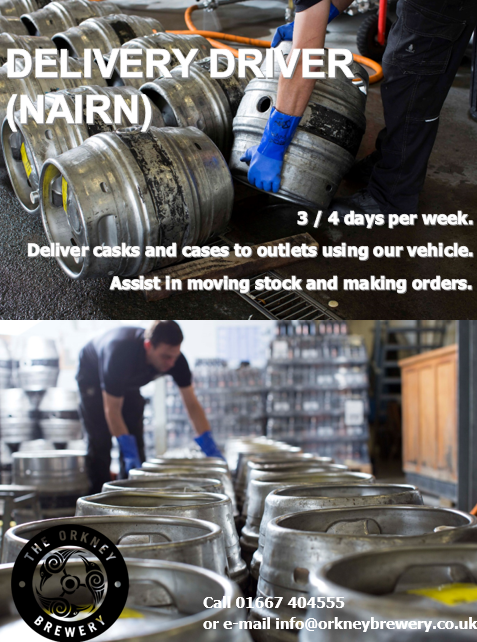 6 Apr 2022
We're Hiring - Delivery Driver
We are looking for a delivery driver to work 3/4 days a week, Monday to Friday (hours vary) working from our Nairn office.
Key requirements:
Enjoy being active as our casks can weigh up to 50kg.
Clean driving license.
Polite and friendly manner as you will come into contact with our customers.
A typical work week includes:
Delivering casks and cases to outlets using our vehicle.
Assist in moving stock and making up orders.
Collecting empties.
If you are interest please call 01667 404555 or email info@sinclairbreweries.co.uk with your CV and any enquiries.